Recently our Youth Centre has been working in developing its surrounding. This development aims at making the centre a place of and for youths. A place where they can exercise their talents and put them in use for the betterment not only of themselves but also of our surrounding in general. While considering this, sports facilities can and are really part of it.

Bearing in mind the insecurity that some parts of Mahagi face and the role that Mahagi plays in this area, sports facilities are inevitable. Their inevitability lies in the role sports play in the life of the youths especially when they face idleness. This idleness is increasing in proportionality with increment of displacements. As it may follow, the more displaced youths find themselves, the more likely are they to be engaged in drugs, social crimes or even join the rebel groups.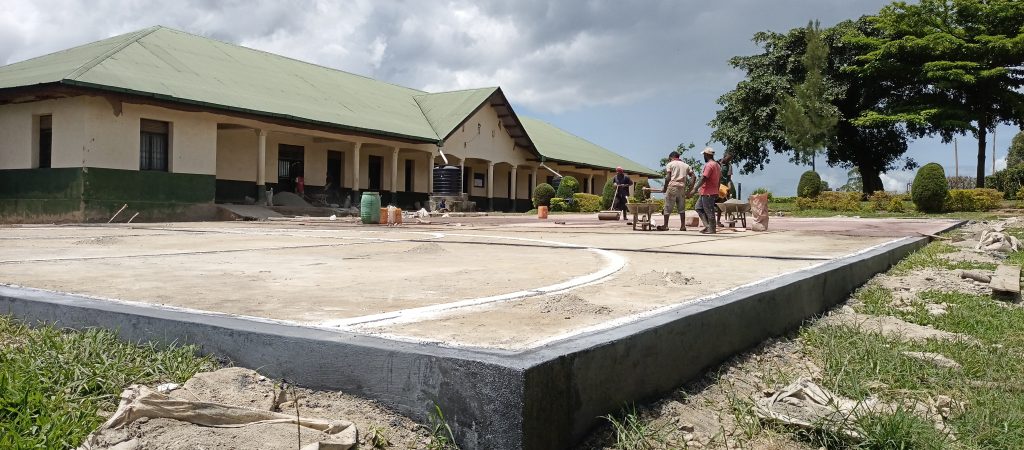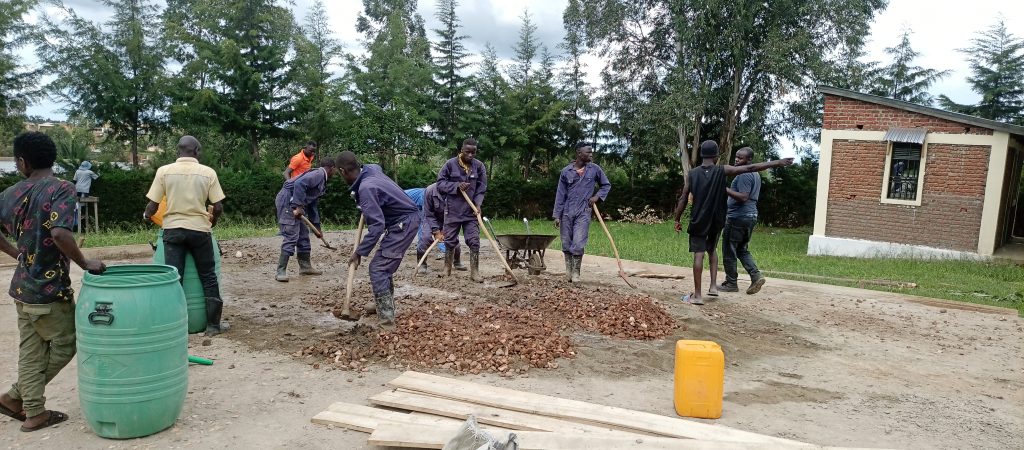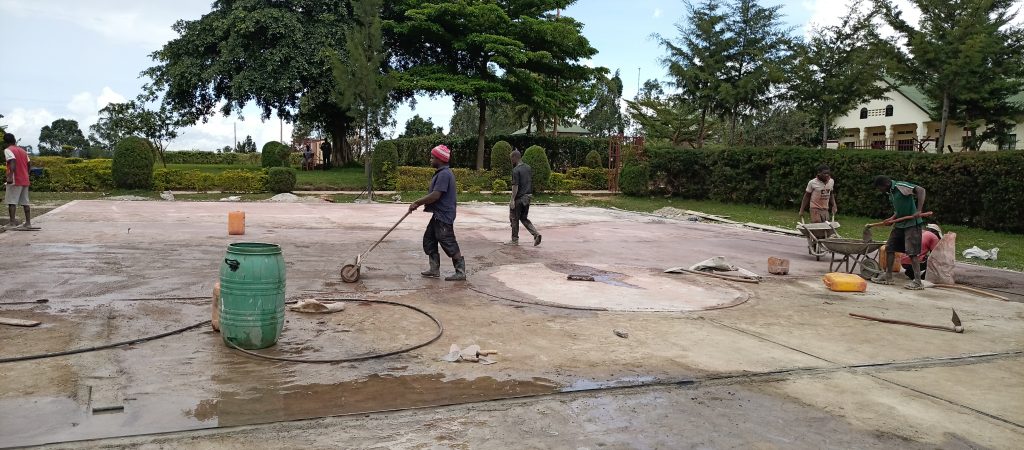 Apart from physical exercise's benefits sports can offer, it can also heal the traumatised youths. This comes as an added advantage to the youths who have been traumatised. This trauma comes as a result of the insecurity they experience. The trauma that steals their peace and happiness. In this way, entertainment can be a great source of happiness. However, since Mahagi lacks such adequate infrastructures, our youth centre is working towards bringing that into reality. As of now, our newly renovated volleyball and basketball courts are serving that purpose, yet indicating how necessary they are in Mahagi.

Just to highlight that despite having various schools and many displaced youths in Mahagi, we have not been having any basketball or volleyball court in the area. So, the CDJ courts save as an oasis in the desert in the regard of sports facilities for the displaced youths and youths of Mahagi. Moreover, these courts will be of great importance because they will allow cultural encounters. They will enable youths from various backgrounds with different experiences meet and know each other. Their knowledge of each other will stimulate the spirit of cultural tolerance and coexistence among people of various backgrounds. In this way, the aim of the youth centre will be accomplished.

From the above facts, we can infer that having such a facility in Mahagi is of great importance. It will help various youths with different experiences to cultivate useful values for a better coexistence. That is, instead of ending up into crimes, drugs, spreading hate etc, they will be able to accept their differences, cultivate respect and be able to tolerate various opinions, thus, peace in Mahagi and its surroundings.